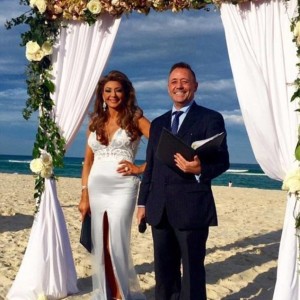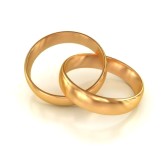 Let me create a personalised wedding

ceremony just for you!



Steve Wood Civil Marriage Celebrant
( Member of AFCC : Australian Federation of Civil Celebrants)

Recently chosen as that "TV Celebrant" for an Award winning Foxtel TV Series " The Real Housewives of Melbourne".
My name is Steve Wood I can promise you that I am friendly, approachable and fun! ​I love my role as a marriage celebrant and would be very honoured to have the chance to add that little something extra and create an amazing ceremony.
Enhance the joy and significance of your wedding day with
a wedding ceremony designed especially for you!
Steve has created ceremonies both in Australia and overseas and would like to acknowledge his support of marriage equality
As a modern civil marriage celebrant, I will create a romantic and
meaningful celebration that captures your unique essence
as a couple, be it as formal or as relaxed as you desire.
Civil marriage ceremonies can be short and sweet, follow a traditional format, or encompass different cultural beliefs
and I am happy to work with you creating that
special ceremony you have always wanted. The choice is yours!
As a modern, refreshing, charismatic celebrant, I can assist you every step of the way from the moment of first contact,
to your final departure from your ceremony. I also offer
services as professional MC for your special day or Wedding singer if needed.
I can help create a fun atmosphere that will help make your reception the perfect experience, addressing all
formalities and making all necessary
announcements in a highly professional manner.
My personable, easy-going character provides couples with
a unique opportunity to experience the most
unforgettable and memorable wedding ceremony.
I want to make sure your day is everything you imagined
and much more. I work at creatively combining all the
aspects of the wedding ceremony and vows to make sure
they reflect YOUR unique wishes and YOUR personality.
My goal is to create a wedding ceremony that could only
be uniquely yours. I strive to make your wedding
ceremony fun and stress free and to make your
wedding day the happy celebration that you have
always envisioned!
Chris : Steve was such a great help at putting our same sex ceremony together.We were very fortunate to have found him. Thank you.
Kelly : "So lucky to have come across Steve to be our celebrant for our wedding. Really knows how to involve the guests & have a really good laugh with"
Jennifer : Steve was fantastic. He took all the things we asked him to do and was able to work everything into the ceremony. It was lighthearted and had the essence of a wedding ceremony. It was meaningful and extremely heartfelt..
CONTACT STEVE –
Email woodsteve007@gmail.com
PHONE : 0408292077